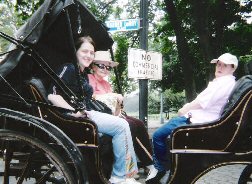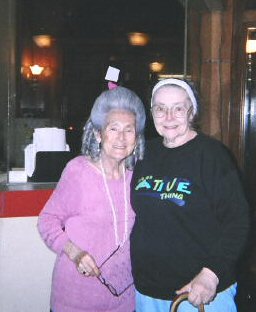 My Grandmother, Aunt Jan and myself enjoy lunch at the Tavern! Very nice but very expensive too!
We took a carriage to get there and the driver was nice enough to take our picture. Those jeans I am wearing no longer exist...they are now
cut off shorts
And we returned to the Hotel later on, and were greeted by the desk attendant. Her hair reminded my grandmother of Mary Pickford.